If you are looking for spiritual help or guidance, we encourage you to reach out to your church.  If you do not belong to a church right now, we encourage you to reach out to one of the many churches in the area who support the mission of Vida and are able and ready to support you too.  
You are invited to attend any of the following events and group hosted by Vida Church Partners.
Monthly Play Groups/Dinner
Vida Support Services hosts a monthly play group/dinner for mom and dads on the third Mondays of every month from 5:30-7 p.m. The play groups include dinner, playtime, and closing/product hand out. Parents who attend will earn diapers and wipes. Please make your specific product requests when signing up. 
The next play group is on April 25, 2022, 5-6:30 p.m. at Vida, with Community Bible Church providing dinner.
Please contact your mentor or Vida at 920-731-4354 to register.
MOPS – Hope Shawano
MOPS is a ministry for moms with littles. Join in at Hope Community Church in Shawano. They meet the 1st Friday of every month to share breakfast, get encouraged and connect with other moms in the same life stage. Click here  for more info on dates, times, and how to register.
True North – Hope Shawano
True North is a ministry for families with kids in grades K-5. Join in at Hope Community Church in Shawano every Tuesday evening during the school year. Families share a meal, learn together, and have some fun. There is childcare for the kids not old enough to participate. Click here for more info, an orientation video, schedule, and how to register.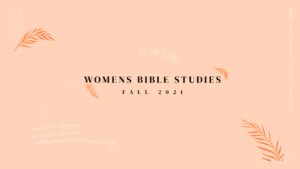 Women's Bible Studies at Appleton Alliance Church
Varying Days & Times & Locations (throughout the Fox Valley)
Women need community and connection with other believers. Healthy spiritual growth includes walking alongside other women, sharing life's ups and downs, while we encourage one another with scripture and prayer. To find out more and join a study, click here.

We understand life can be complex, difficult, and scary at times. Please enjoy these video messages of hope from our church partners!