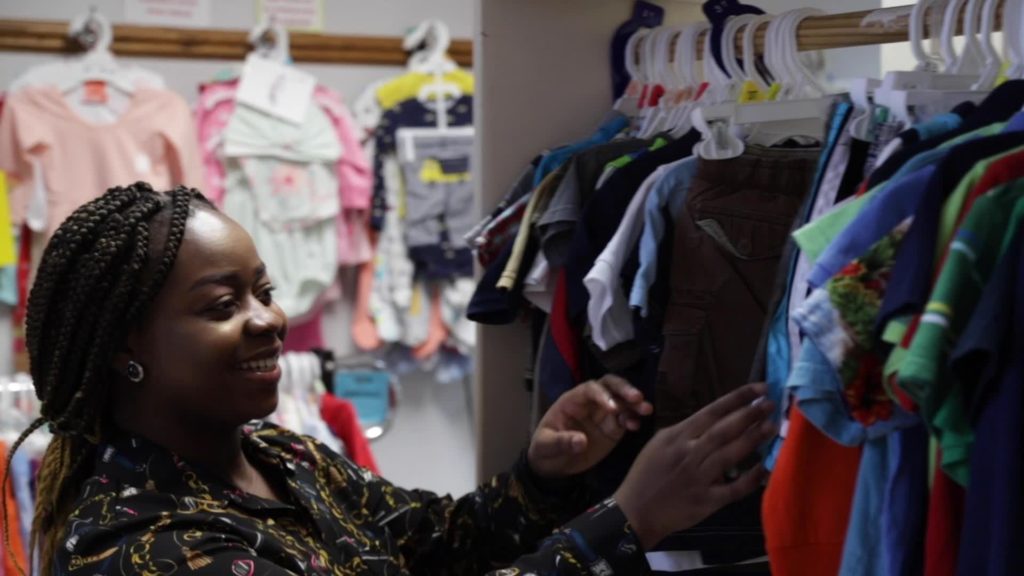 There are many ways to support the work of Vida Medical Clinic and Support Services in Appleton, the Fox Valley, and across Wisconsin. We rely upon the generosity of donors and our community for us to be able to provide free medical care and parenting and pregnancy support services to thousands of women, men, and children every year. If you're looking to donate and give back to the community this holiday and Christmas season, here are 11 ideas and ways to show your support for and donate to Vida:
Support Vida's move and expansion with a capital campaign donation.
In spring 2021, Vida Medical Clinic and Support Services is moving to a new location in Appleton to better serve individuals and families. The new location will offer easy highway access, ample parking, privacy, green space, and room to expand; however, it requires interior renovations to transform it from a university into a medical clinic and support services center. By supporting the Vida Capital Campaign with a donation, you're helping make this vision a reality.
Show year-round support by becoming an annual sponsor.
Vida hosts two major fundraising events every year, and sponsors show their support for Vida by making an annual contribution as a Sponsor for these two events. Business promotion and recognition are given to Vida sponsors at Vida events and in the annual report. Consider supporting Vida's life-affirming work by becoming a Vida sponsor.
Donate goods or services in-kind.
In-kind giving provides an opportunity for community partners, other organizations, and individuals to gift services or goods to help advance the Vida mission. These donations and partnerships help us continue to offer all of our services free of charge to expectant mothers, new parents, and families. Recent in-kind donations include laptops, an ultrasound machine, and diapers.
Shop using Amazon Smile.
Whether it's Christmas gifts or everyday purchases, shop using Amazon Smile and they donate 0.5% of your total purchase price to the organization of your choice. Select "Vida Inc." (Appleton) as your nonprofit beneficiary on Amazon Smile and shop at www.smile.amazon.com every time you order from Amazon to ensure your donation is counted.
Do winter cleaning and donate items to the Vida's Store – Little Dear Boutique.
One of the highlights of our education program is shopping time in our store, Little Dear Boutique. While learning in our Earn While You Learn Program, moms and/or dads will earn "baby bucks" for shopping at our store. New and gently used material donations fill the Little Dear Boutique and support bags for clients and patients. We are completely dependent upon the generosity of individuals, groups, and businesses to keep our shelves stocked. Please see our current list of  high priority needs and items we are not able to accept.
Browse Vida's gift registry with Jake's Diapers and purchase material goods for Vida's Store – Little Dear Boutique.
Vida has an online gift registry with Jake's Diapers, a local nonprofit, that allows Vida to receive baby, parenting, and other needed items at a heavily discounted rate. You can gift those items and help fill our store shelves by purchasing needed items through the Vida gift registry. Clients and patients are then able to shop for needed baby, maternal, and parenting items.
Host a community drive.
Organize a diaper and wipe drive or a baby bottle drive on our behalf. Collected diapers are then donated to the Little Dear Boutique at Vida for clients and patients. For the baby bottle drive, we give you bottles to distribute to fill the bottles with cash, coins, or checks. The organizing group collects the bottles at the end of the drive, counts the proceeds, and delivers a check to Vida. You can also bring us the filled bottles, and we'll do the rest! These community drives raise awareness about our services and organization, show your support, and involve young people, families, and community members.  They are great fundraising opportunities for youth groups, churches, and other supporting community organizations.
Give back to Vida with your daily cell phone usage.
Charity Mobile donates 5% of your cell phone plan with them back to the pro-life, pro-family organization of your choice, including the option to give to Vida. Review plans, coverage, and the program here.
Gift your talents and time as a Vida volunteer.
Vida volunteers make a difference in the lives of those we serve. From office assistance and board service to event committees and special projects, our volunteers are true partners and extensions in our work and mission.
Pray for our mission, our work, our community, and those we serve.
We serve clients and patients of all faith backgrounds, as well as those with no faith or spiritual background. The choices, situations, and stories of everyone we serve differs, but we know choices can weigh heavily on one's heart. For those seeking spiritual help or guidance, we have a coalition of strong local church partners. Many donors and supporters of Vida are people of faith or faith-based organizations, and we are grateful for the ongoing prayer over our life-affirming work and mission, those we serve, our staff, and our community.
Follow Vida on social media.
Stay up-to-date on Vida happenings and share the good news with others by following Vida on Facebook, Instagram, and YouTube. Together, we can amplify the work and mission of Vida online.